"

There's true musical chemistry and trust among the trio that shines through in the way that they all let loose when they're performing together The Ramapo News" - REBECCA GATHERCOLE
"

Memorias de Otro Tiempo (memories from another time) is truly lovely music Well-played, intelligently composed and arranged music that plays to the strengths of the trio. On this, his fourth album as a leader, Emilio Teubal not only displays his great talent but also a emotional depth that makes this music personal and universal"
"

When someone asks you what will be considered the classic albums of this modern jazz age in fifty years time, you should point to this recording (Musica para un Dragon Dormido) as one of them. As near to perfection as you can get"
"

This music is a revelation. I have rarely heard a requiem played like this. The music seems to come from a distant place and time, but it draws us in with the most heart-warming immediacy"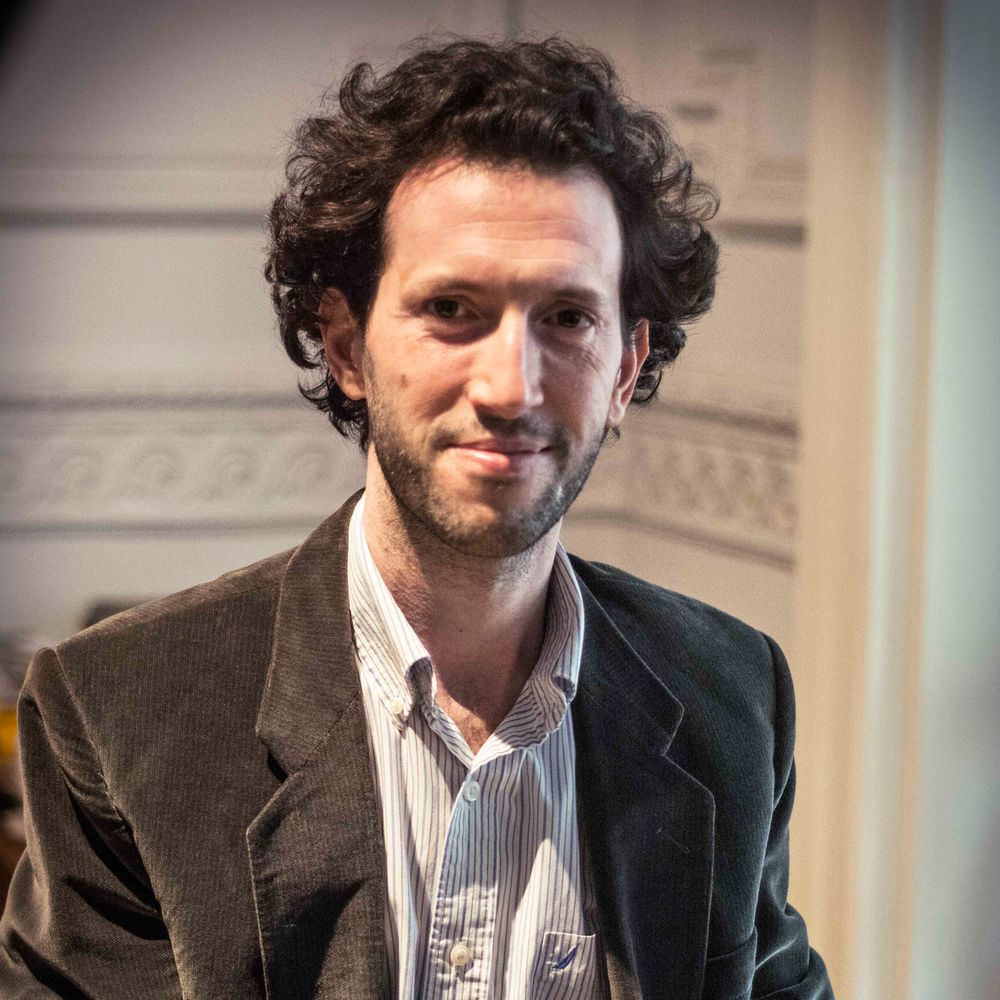 Emilio Teubal 
Emilio Teubal is a pianist/ composer/arranger from Argentina based in New York. He has recorded over twenty albums, both as a sideman and as a composer/bandleader, including the 2018 Latin Grammy Winner album "Vigor Tanguero" by the Pedro Giraudo Group. "Futuro", his  sixth album as a bandleader, it's scheduled to be released in February 2023 
A prolific composer and arranger, Emilio identifies his artistry and creative search to the music of Latin America and the permanent elasticity of stylistic limits. His latest piano solo record, "Tides", is a compilation of improvised and composed pieces for solo piano that has been released by New Focus Recordings and distributed by Naxos.Emilio has also published the sheet music of that album, the book is called "Tides and Other Works for Piano". 
 Before "Tides", he  released four albums: "Memorias de Otro Tiempo" (2018) written for the Emilio Teubal Trio (featuring Federico Diaz on guitar and Ivan Barenboim on clarinet) which has been included on the shortlist "Best Jazz of the month on Bandcamp" on February 2018. Prior to this album, he released "Música Para Un Dragon Dormido" (Music for a sleeping Dragon) (2013) under the independent label Brooklyn Jazz Underground, which has been chosen as the best jazz album of 2013 by several specialized media. The album received worldwide press recognition with rave reviews: "… As near to perfection as you can get" (Dave Sumner, Bird is The Worn). The album features some of Teubal's longtime collaborators, Moto Fukushima, Sam Sadigursky, and John Hadfield, plus special guests Erik Friedlander and Satoshi Takeishi. His first two albums are "La Balteuband" (2006), and "Un Monton de Notas" (2009) which features "El Amanecido" a song that has been featured in the movie Meet The Patels 
Emilio is the winner of the 2022  Ise-Shima Art Comitee's 1st Popular Music Composition Competition in Japan . He is also a recipient of the 2007 Meet The Composer's prestigious Van Lier Fellowship, which provides support for talented, culturally diverse young people who are seriously dedicated to a career in the arts. He has been also been awarded the New York Foundation for the Arts "City Artist Corps" grant in 2021. 
Emilio has also been commissioned to write music for various settings: In 2017 he was asked by Saint Peters Church to compose a piece titled Unity for more than 40 instrumentalists and singers to commemorate the 500 anniversary of the Lutheran reform. He has also been commissioned to write a solo piece for the virtuoso guitarist Dan Lippel, and a piece for the Adam Tully Tango trio. Recently he was asked to compose music for the Japanese experimental contemporary group "Music KART", and for clarinetist Thomas Piercy. His latest commission is a piece written for Japanese violinist Machiko Ozawa featured in her 2022 album  "Mi Oblivion II" released by Composers Concordance Records 
A versatile Pianist who can navigate through different styles of written and improvised music, Emilio has performed in some of the most prestigious venues and theaters in the United States such as The Lincoln Center, The Kennedy Center, Brooklyn Academy of Music, Symphony Space, The Blue Note, Birdland, Le Poisson Rouge, and  Joes Pub. He has been touring Japan regularly since 2018 performing at the most prestigious theaters and music venues in Tokyo, Osaka, Nagoya, Hiroshima, and other cities. He has also been an essential member of the Tango, Latin, and Jazz scene of New York performing and recording with the Pedro Giraudo Quartet (2018 Latin Grammy winner), Marta Gomez, Adam Tully Trio , Pablo Lanouguere Quintet, Colectivo Tangente, Sergio Reyes's Romancero Latinoamericano, Los Chantas tango group, Sam Sadigursky, Erik Friedlander and Satoshi Takeishi to name a few.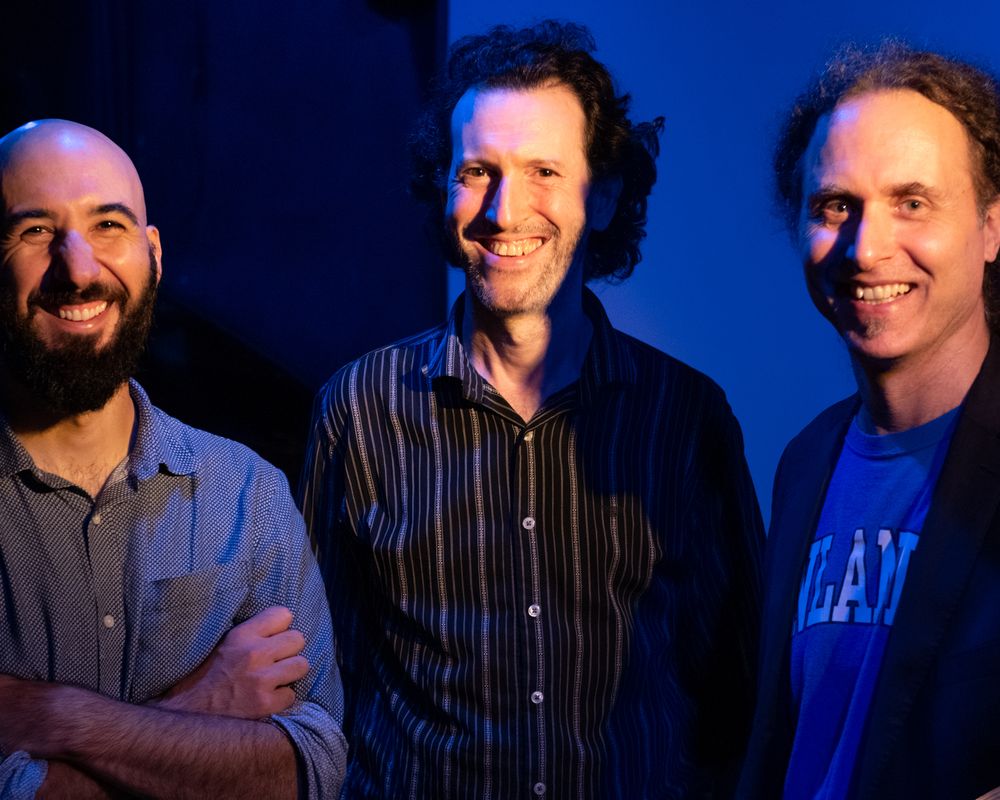 Emilio Teubal New Post-Trio
"There's true musical chemistry and trust among the trio that shines through in the way that they all let loose when they're performing together"                   
The Emilio Teubal New post trio was conceived during 2021, right when the pandemic started to slowly fade out.  What It started as informal jams with two Teubal's close friends, Pablo Lanouguere (Bass) and Chris Michael (Drums) turned out to be small workshops to try all the new music that Teubal had written during the lockdown,  plus some adaptations of his solo piano pieces from his record "Tides". The result was fascinating, among other reasons because those rehearsals and gigs brought back music and friendship to their lives, after a long period of not interacting with each other.
Since its inception, the trio has performed at several NYC venues such as Terraza7, Soapbox Gallery, Tetaro Sea, as well as New Jersey's Berrie Auditorioum from Ramapo Collegue.
The trio participated an interactive show "Tides Live" with video artist Alex Rearick, funded by NY Foundation for The Arts "City Corps"Grant
Videos from "Memorias de Otro Tiempo"